LeatherSyndrome is a limited time gacha in LINE Play consisting of 27 items, including hair, makeup, clothes, auras, and interior decorations. This gacha usually costs 10 cash, although the first spin is 70% off and using the 10x spin is 90 cash which would regularly be 100 cash.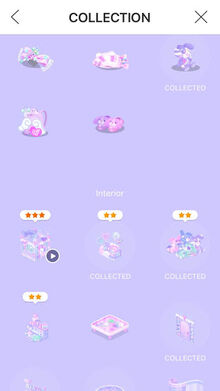 Ad blocker interference detected!
Wikia is a free-to-use site that makes money from advertising. We have a modified experience for viewers using ad blockers

Wikia is not accessible if you've made further modifications. Remove the custom ad blocker rule(s) and the page will load as expected.