Jail Bear

Gacha Information
Category
LINE PLAY Original
Description
Dress to the nines in black and white!
Expiry Date
November 3rd, 2016
Cost
2,000
Jail Bear is a limited time Gacha. Purchasing an item from this gatcha costs 2000 Gems a turn. The first turn is 70% off, making it 600 Gems. However, for 18,000 Gems on the first turn, a player can receive 10x items at once. Further purchasing 10x items will cost 20,000 Gems.
The gacha consists of 15 individual items, including hair and fashion items.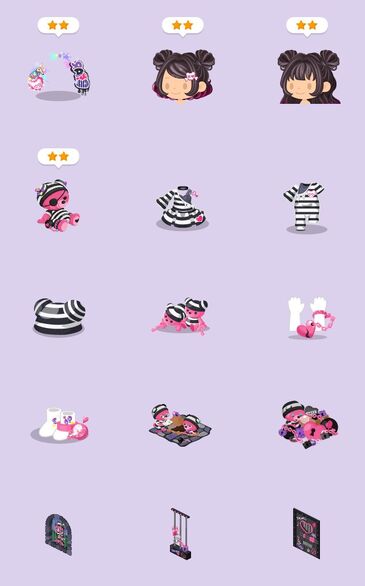 Ad blocker interference detected!
Wikia is a free-to-use site that makes money from advertising. We have a modified experience for viewers using ad blockers

Wikia is not accessible if you've made further modifications. Remove the custom ad blocker rule(s) and the page will load as expected.